IN THIS ISSUE
Sydney, April 15-18

Business Architecture Tweet Jam

Recent Blogs

In the Media

New Members

Future Events

New Publications

Presentation Submission Dates

Join our Latest Webinar
BUSINESS ARCHITECTURE
TWEET JAM
Please join us on Tuesday, March 19 at 2:00 p.m. PT/9:00 p.m. GMT/Wednesday March 20 at 8:00 a.m. DST for a tweet jam that will examine Business Architecture and the evolving role of the business architect.

Key areas that will be addressed during the hour-long discussion include: what Business Architecture actually means, the role of the business architect and how Business Architecture relates to Enterprise Architecture.

To access the discussion, please follow the #ogChat hashtag on Twitter during the allotted discussion time.
JOIN OUR LATEST WEBINAR
Join us on Thursday, March 28 at 11:00 a.m. ET/4:00 p.m. GMT for our next webinar by
Rob Kroese MSc (EA Consultant, BiZZdesign) entitled:

Case Experiences and Best Practices using
ArchiMate
®
and TOGAF
®

Early Bird Registration Ends March 22



Find out more about what The Open Group is doing in Australia to enable Enterprise Architecture to be used for implementing change processes across various industry sectors.
PLENARY SPEAKERS INCLUDE:
Allen Brown, President & CEO, The Open Group

Peter Haviland, Chief Architect, Ernst & Young

Roger Venning, Chief IT Architect, NBN Co Ltd

Dai David, Global Chief Architect, RIO Coal

Craig Martin, Chief Architect, Enterprise Architects
---
>View the Program for The Open Group Conference in Sydney, 15-18 April, 2013

>Conference and Training Promotion for Sydney
---
NEW MEMBERS
The Open Group would like to welcome the following new members:
PRESENTATION SUBMISSION DATES

Philadelphia, US - April 5, 2013

London, UK - July 8, 2013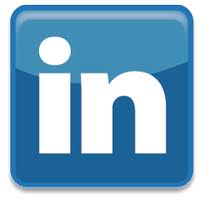 Join in the conversation with over 5000 individuals on our LinkedIn Group.
Visit
The Open Group LinkedIn Group
>
FACE is a trademark and ArchiMate, Jericho Forum, TOGAF and UNIX are registered trademarks of The Open Group in the United States and other countries.